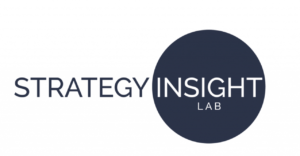 People Business Psychology Ltd. is delighted to have been chosen from over 550 applicants to take part in Cass Business School's Strategy Insight Lab, in association with the University of Oxford and Bocconi University (Milan).
The 3-month programme aimed at UK SMEs and start-ups provides world-leading business training that supports organisations as they meet their growth and productivity objectives. The programme has been developed jointly by academics from Bocconi University, Cass Business School and Oxford University, each international experts in the field of business and corporate strategy. Its instructors have a proven record running companies or mentoring companies and all of them have a dynamic and interactive approach to teaching.
This project is funded by the UK Department of Business, Energy and Industrial Strategy (BEIS) which is investing £2million to help UK businesses make better use of modern management practices, so that the UK can keep at the forefront of new technologies and knowledge. BEIS estimates that this investment in UK businesses might lead to a £100 billion boost to the UK economy. Launching the scheme, Small Business Minister Kelly Tolhurst said:  "Small businesses are the backbone of our economy and as part of our modern Industrial Strategy, we are supporting them with new investments to boost their productivity and ensure they can continue to thrive in the future." Dr Ian Campbell, Executive Chair of Innovate UK, said: "Trying something new is a big step for any business, but true innovation enables firms to grow. To solve the UK's productivity puzzle, we need more firms to adopt new, but proven, technologies and novel ways of doing things so they can get ahead of the competition. That's exactly what the Industrial Strategy (…) is helping these projects to achieve."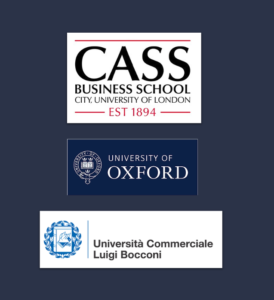 The purpose of the programme is to promote innovation and business growth. Some of the participants to the programme will be invited to pitch their innovative business proposals to a panel of investors in November 2019.
Jan de Jonge, who founded People Business Psychology Ltd. in 2012, represents the consultancy throughout the three months' programme, sharing his consulting experiences supporting large and small private sector companies and non-commercial organisations in a variety of sectors and geographies and learning new strategies for business development.
Says Jan: "Although we started a good 6 years ago, we want to practise what we preach: people and business need to continuously innovate, adapt and learn in order to grow. I am looking forward to learning from some of the leading thinkers how in their experience entrepreneurship, business and strategy should be given shape. We will be keen to apply our newly-gained insights in working with our clients, in the UK and abroad, to help them advance their people and their business."